Cabin Fever is an opportunity for the the PCG to inspire our community to pursue their permaculture goals and this year we are providing some great presentations on a variety of topics including creating foodscapes, superfoods, making ferments, wild medicine, and urban farming. 
We are also very excited to be hosting Mark Anielski (Bestselling Author of The Economics of Happiness) for his keynote: An Economy of Well-Being. 
We will also be holding a limited number of hands-on small workshops… these are at an extra cost, but they will be in small groups and will furnish you with the knowledge to go confidently into a new space. Some of these will be herbal medicine, natural vision training, and of course fermentation. Details will be updated periodicallyon the PCG webpage and through our Fb page.
For those in the community looking to network, further a project, or make some human permaculture connections we are encouraging you to bring your projects, ideas and aspirations to Cabin Fever 2019.We will have a special edition of permie drinks on-site after the presentations specifically aimed to connect those who are new to the guild with those who have perhaps a few more growing seasons under their sunhats…
Let's gather, make plans, learn some skills and make some new connections in our mycelium networks!
This is a private event for PCG members, friends and guests.
KEYNOTE: AN ECONOMY OF WELL-BEING
In the face of political, financial, and environmental upheaval, it's difficult to slow down and build lives of mindfulness and joy. These things are within reach, but how can we go about creating a new world, using common-sense economics?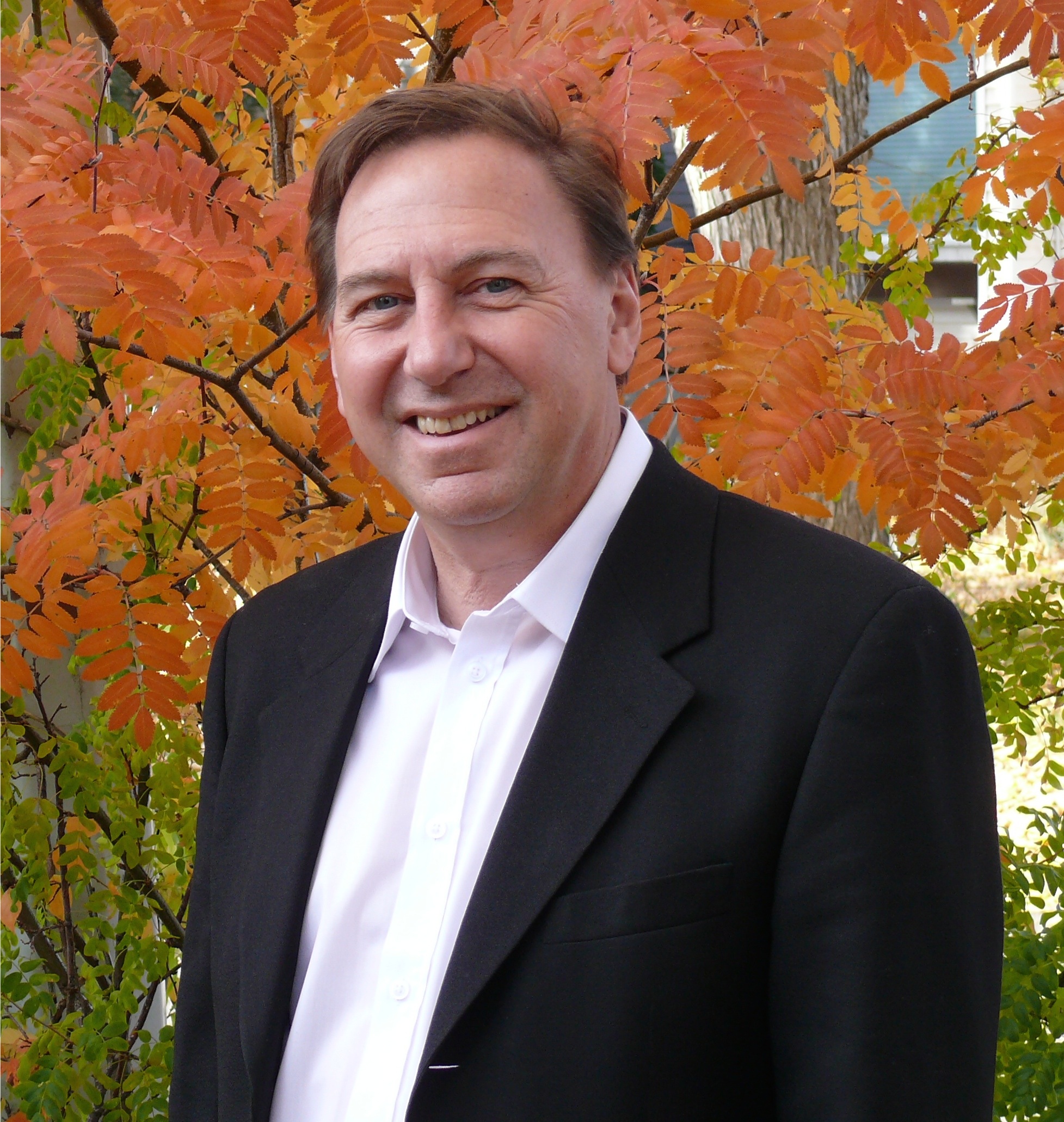 Mark Anielski (B.A., BScF, MScFE) is an economic strategist specializing in measuring the well-being and happiness of nations, communities and businesses. Mark holds three degrees from the University of Alberta: Economics (1981), Forest Science (1984), and Masters of Science in Forest Economics (1991). For ten years (2003-2012) he was professor of corporate social responsibility and social entrepreneurship at the University of Alberta's School of Business. He has lectured internationally on the economics of happiness and well-being in Canada, the US, China, Tahiti, The Netherlands and Austria. For over 25 years, Mark has served as an economic strategist and advisor to governments, business, non-profits, and financial institutions in Canada (Alberta, British Columbia, Ontario, Nova Scotia), the US, Europe (The Netherlands, Austria), China, Bhutan and French Polynesia. His intuitive analytic skills combines the best of economics, accounting and forest ecology into a new form of economic analysis that focuses on well-being impacts and well-being value investment. For 25 years he has dedicated his time in service to building a new economy based on well-being. His the author of best-selling The Economics of Happiness and most recently An Economy of Well-Being.


SCHEDULE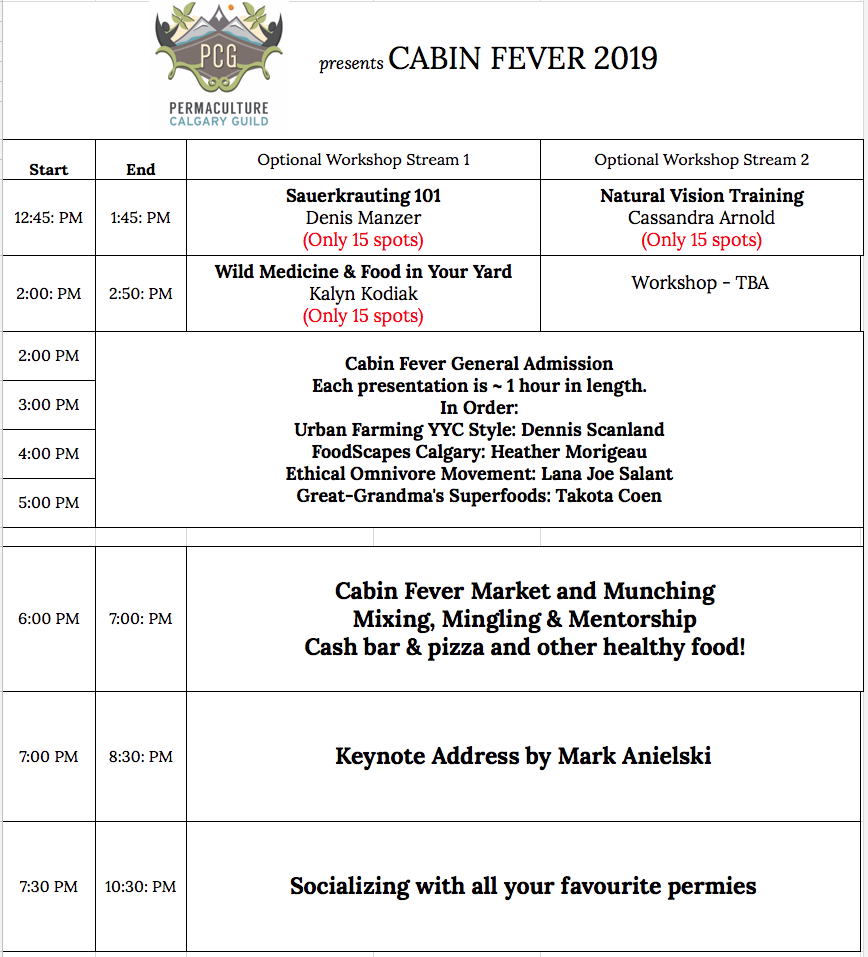 DISCOUNT FOR PCG MEMBERS

Pssssttt…. Members get $10 off!!  All members in good standing will receive a coupon via email for a $10 discount. Not sure if you are a member? Check our Directory: https://permaculturecalgary.org/membership-levels/directory/. Contact events@permaculturecalgary.org if you did not receive your coupon code!
LECTURES
& PRESENTATIONS INCLUDED IN GENERAL ADMISSION
Lana Joe Salant: 
Ethical Omnivore Movement: Honour Your Body, Your Health and Our Planet
Lana Salant is a former vegan, Yoga Studio owner turned Ethical Omnivore after the vegan diet failed her health with her best efforts and with 30 years as a Holistic Health and Fitness expertise behind her. This was 1998. This started her on her journey in search of what depicted optimal human health which led her to her first sustainable, pasture based farm and the inclusion of grass finished beef/lamb, free range birds/eggs and wild caught seafood to her already impeccable but incomplete, organic produce diet.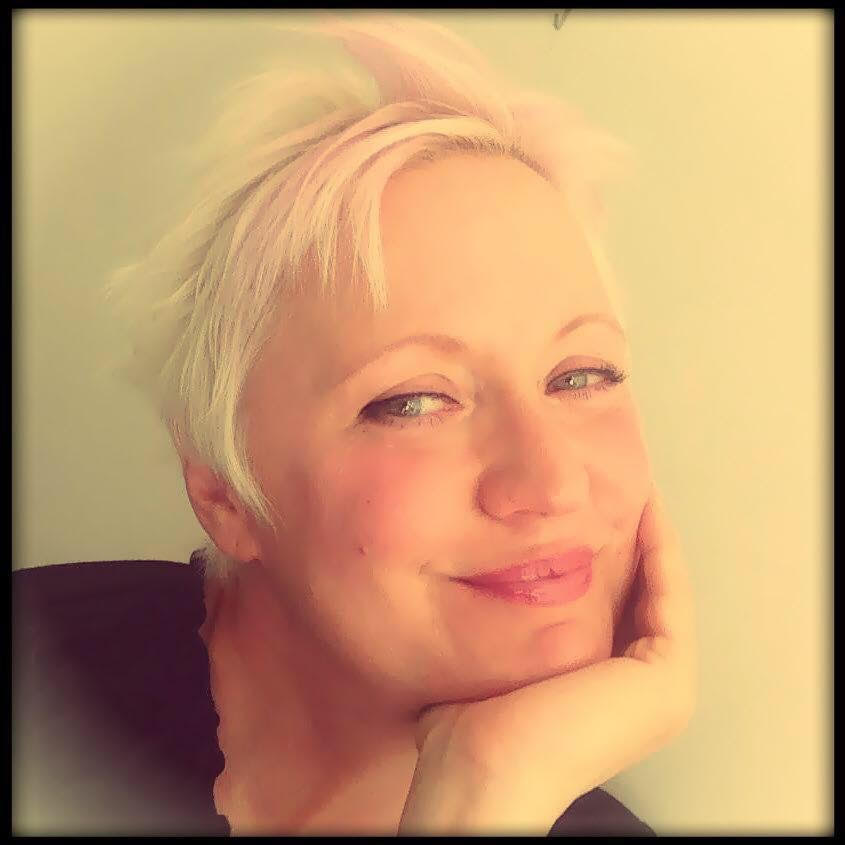 Denis Scanland: 
Urban Farming YYC-Style
Dennis will be sharing the Tricks of the Trade as a successful Urban Farmer in Calgary, including the inner workings of running an urban farm operation in our tricky climate. All the way from lawn to lettuce and how to get a yield!
Dennis Scanland is an Urban Farmer and entrepreneur. He has been in Urban Farming for the past 5 years with his company, Dirt Boys. He's taken about ¼ of an acre and turned it into $20000/year (~$3000 month for 7 months) in vegetable sales. He supplements his farming habit by building raised bed gardens for people who want to grow their own vegetables.Dennis was instrumental in forming YYC Growers and Distributors with a few other urban farmers to create Calgary's local food hub. He still manages the harvest box program and is on the board of directors.He is also a partner in SunnyCider, a new hard cider company in Calgary that makes cider out of locally harvested apples and other fruit, set to open in the NE, 2019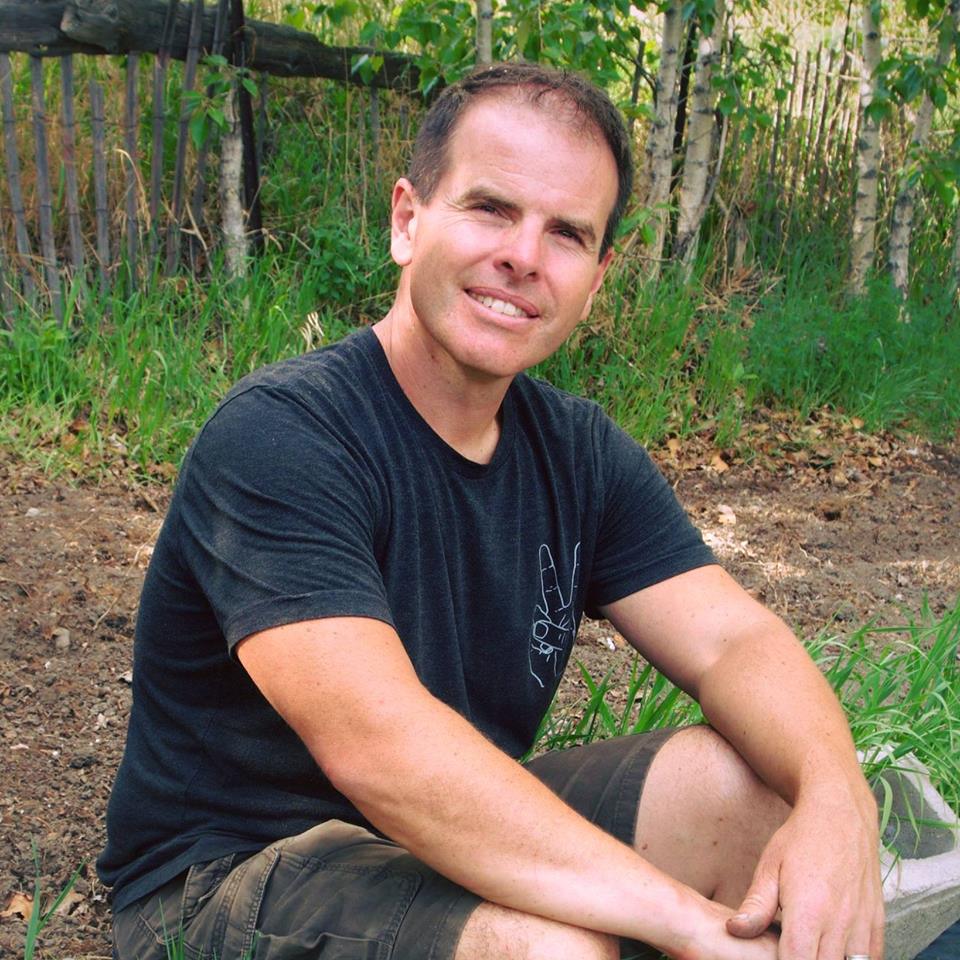 Heather Morigeau

: Foodscape Calgary

FoodScape Calgary is the business design she submitted for her PDC final assignment while studying under Kym Chi with the Permaculture Institute. With additional study of social enterprise, dynamic governance, co-operative development for poverty reduction and Indigenous land conservation ethics she has developed the business from a concept into a viable company..Heather will share the details of FoodScape's business design as it applies to permaculture ethics, using modern business practices and traditional Indigenous elements as they pertain to her Metis heritage. You will receive copies of the how the social enterprise is structured and which applications replace some of the less sustainable business practices, which are currently dominating the economy and exploiting both human and natural resources. She will speak about The Sacred Medicine Garden, a living sculpture designed as place-making reconciliation and how her Metis culture helps direct her design process.

Heather Morigeau is an artist, designer and social entrepreneur who believes the 4 ethics of permaculture can be applied to businesses which can create a regenerative economy, which ensures environmental protection and fair share for workers and owners alike.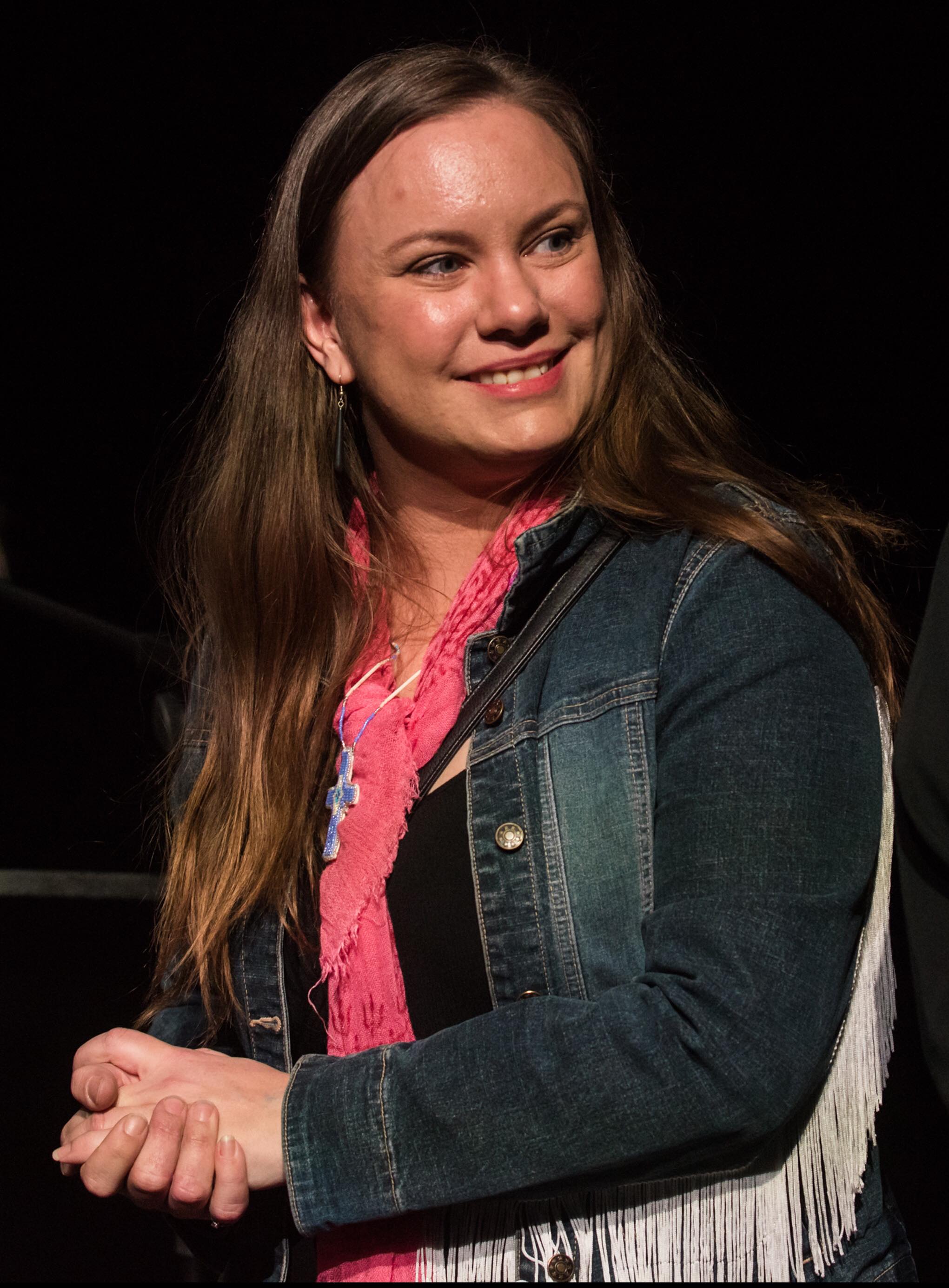 Takota Coen: Great Grandma's Superfood: Organs, Bones and Fat
Nutrient-dense organs, bones, and animal fats were the foundation foods of your ancestors, not to mention every healthy traditional culture that has ever existed. Their absence from our modern diet, and the imitation foods that replaced them, is one of the leading factors in the chronic disease pandemic that is now responsible for 60% of deaths globally. Join ex-vegan Takota Coen from Coen Farm to learn simple, delicious, affordable, and ethical ways you can build these healing superfoods back into your diet.
Takota's life mission is regenerate the health of the planet and its people. His family's commitment to increasing the biodiversity of their land and the nutrient density of the food they produce since 1988 has garnered international recognition and numerous environmental awards. Takota and his parents offer free tours, internships, permaculture workshops, and traditional cooking classes on their 250 acre farm near Ferintosh and they provide seasonal deliveries of milk fed pork, grass fed beef, and forest garden berries to Camrose, Red Deer, Edmonton and Calgary. To find out more about how you can eat the change you want to see in the world visit http://www.CoenFarm.ca.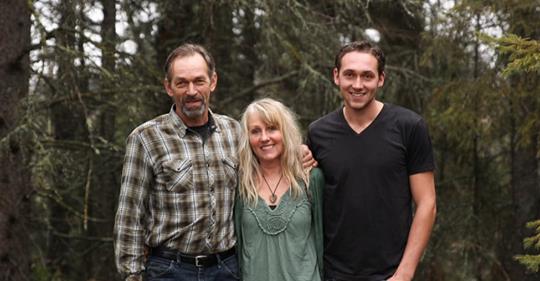 OPTIONAL WORKSHOPS (NOT INCLUDED IN GENERAL ADMISSION – $10 EACH) 


Denis Manzer: Sauerkrauting 101
Learn one of the essential food skills that will revolutionize your life: Fermentation! In this workshop you will: Be empowered with the skills, techniques, recipes and know-how to be able to craft your own sauerkraut @ home! Discover the many benefits of fermented foods, probiotic bacteria and the importance of the microbiome in the digestion of food and the exciting new discoveries related to the Gut/Brain connection! Savour the flavours of many different samples & exploring the culinary possibilities! Sauerkraut is a true heritage food and a cultural treasure! Let's reclaim this lost art together and reclaim our health & food sovereignty! Soon You Will Be Making Your Own At Home And Hopefully Teaching Your Friends!
Denis Manzer has been on a quest to help bring the healing powers of food to the people! He is the founder of Ferment Your Food & The Calgary Fermentation Festival ! His mission? To empower people with the skills and know-how to be able to live in harmony w/ the land as our ancestors did! You can find Denis at The Light Cellar Superfoods in Bowness, pumping out local organic sauerkraut commercially & instructing various workshops! http://www.lightcellar.ca Instagram: @fermentyourfood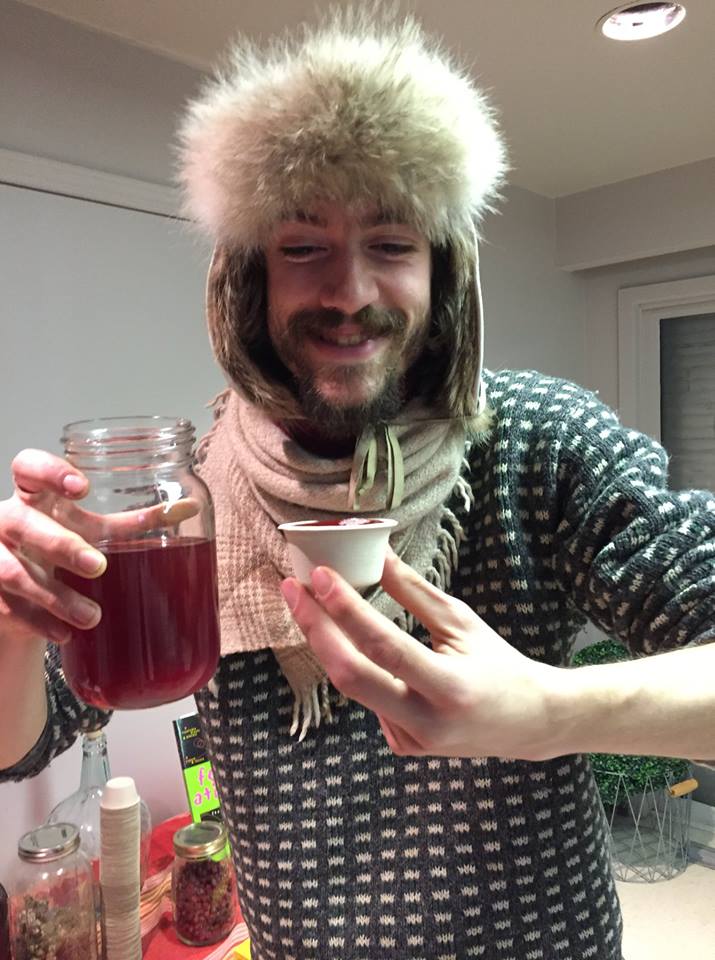 Donna Christie: 
Wild Medicine & Food in your Yard – Local Weeds to Eat, Drink & Heal
The best medicines are likely growing in your lawn and garden right now. Plants commonly thought of as 'weeds' are often healthy vegetables for spring and summer salads, healing teas for winter, salves for bee stings and even medicine for your compost pile. Learn to identify, harvest and use the most common weeds in and around Calgary, and hear the fascinating history of these hardy herbs and how they came to take over the landscape.
Donna Christie is a Cinical/Master Herbalist and Wholistic Practioner who assists people throughout the city of Calgary in search of a more natural approach to healthy lifestyles in all aspects.  She is currently undergoing her Ph.D in Sclerology, using this as one of her many modalities along side Iridology, chinese medicine and nutrition as a basis for optimal health practices. Donna's passion for understanding plants from seed to skeleton or vice versa is one of her driving forces, she currently owns a small scale gardening company sharing her expertise with all whom will lend an ear.. understanding the medicine behind the plants is only half of the picture, as she believes knowing each plants cycle, temperment and as she calls it" personality"; will aid in understanding their many healing properties. If there is any spare time left Donna heads the Western Wholistic Herbal Gathering, she takes pride in passing on as much information about all living things around us because we are all connected. Through the gathering she aquires to create awarness and build community.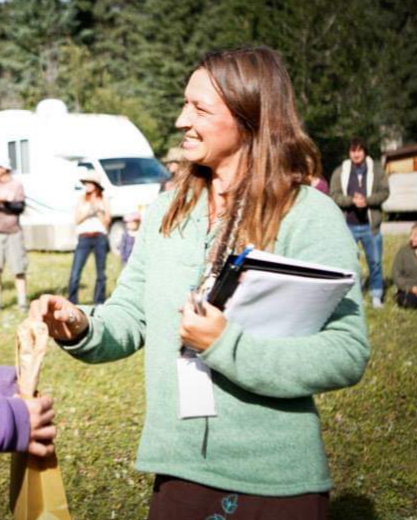 Cassandra Arnold: Introduction to Natural Vision Training
Cassandra Arnold will introduce you to some of the Natural Vision Techniques that can be used to improve your vision. She will explain why we need glasses in the first place and how you can reduce your reliance on them.
Cassandra Arnold is an artist, writer, humanitarian, retired physician, traveller, permaculturalist and all-round engaged human being. She is the principle behind Natural Vision Educator and has helped many through her knowledge of the Bates Method and her great ability to connect with people and their needs.